Hodgdon H110 Powder 8 Lbs
by Hodgdon
We are proud to offer the Hodgdon H110 Powder in stock now for sale. It has been specifically created for large bore handgun loads. This Powder is a spherical ball type powder that meters very well. This Powder delivers top velocity and is a favorite in such calibers as .454 Casull, .475 Linebaugh and .44 Remington Magnum. This Powder also performs very well in 410 gauge shotshells.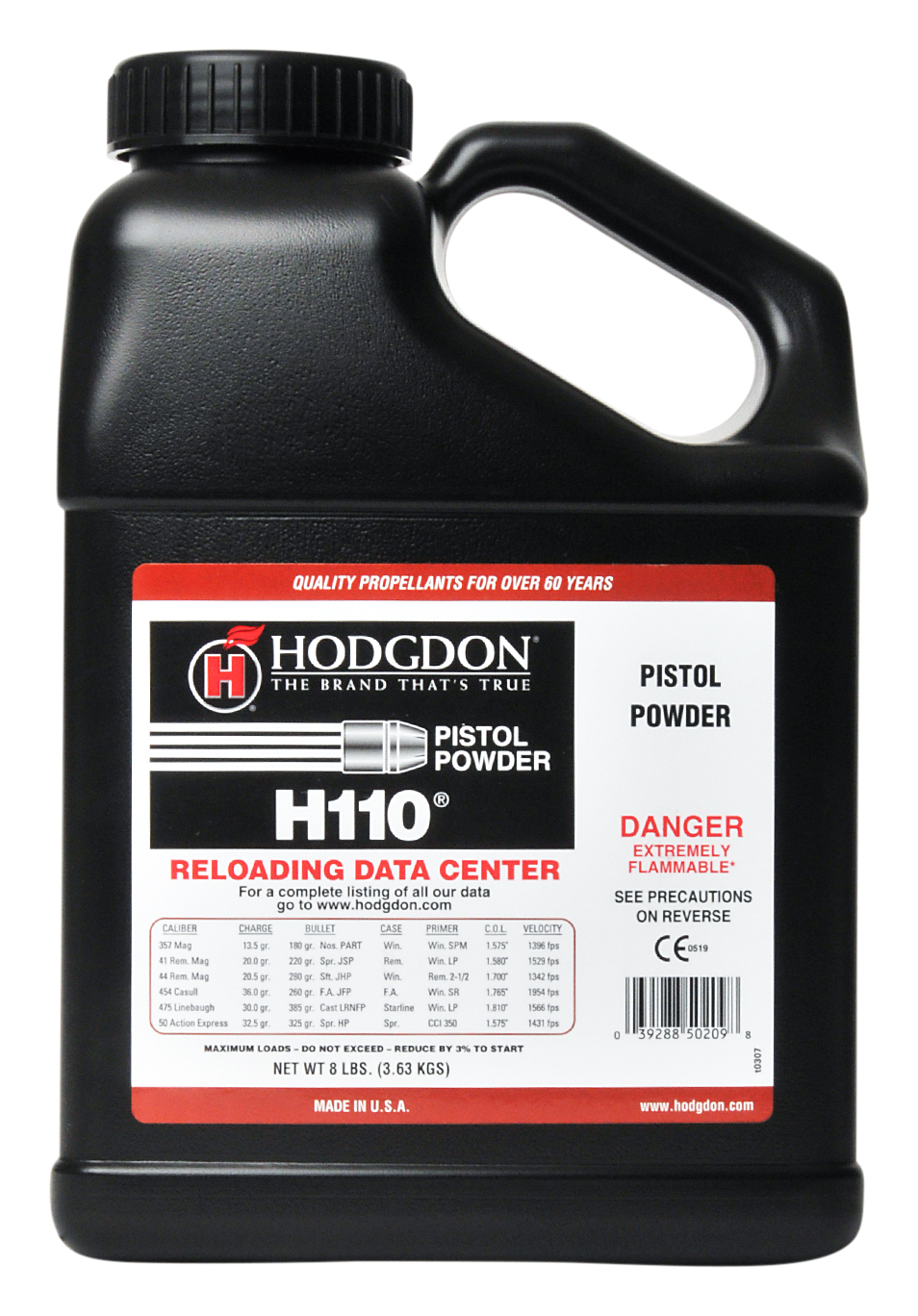 Summary
This Powder is now available from us. This Powder is perfect for large caliber handgun cartridges such as 44 Mag, 454 Casull and 475 Linebaugh. This Powder is spherical powder that meters well and is also a very good fit for 410 gauge shotshells.
Specifications and Features:
Clean burning
High velocity
Large pistol 44 Mag, 454 Casull, 475 Linebaugh
.410 gauge shotshells