Ramshot Big Game Smokeless Powder (8 Lbs) 
The name indicates that Ramshot Big Game Powder in stock now for sale is used predominately in the .270 and 30-06 classes of cartridges but it also performs well in the short action family of cartridges. Ramshot Reloading Big Game Smokeless Rifle Powder's performance in the .22-250 is quickly making it one of our most popular. Ideal Calibers: .22-250, 6mm, 7mm-08. Grain shape is flat ball.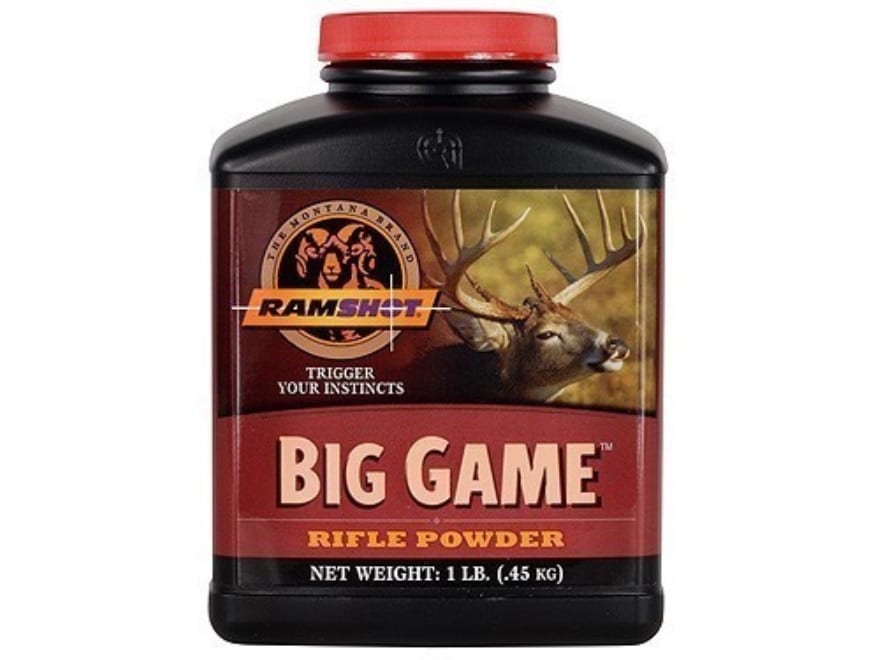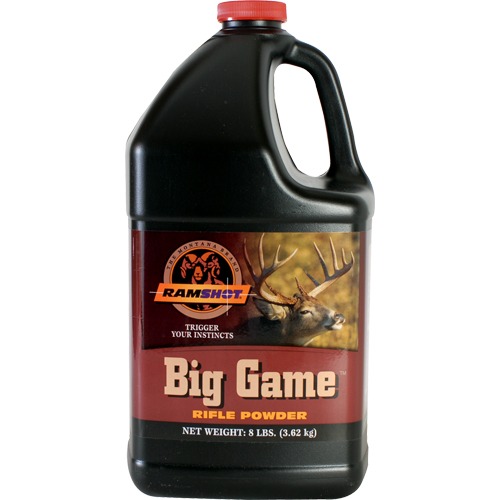 BIG GAME is the greatest 30-06 Springfield powder. Outstanding velocities and optimum case-fill result in superb shot to shot consistency. These features also allow it to outperform the competition in the popular 22-250 Remington and other calibers in this range. It's a highly clean burning, double-base spherical powder with outstanding metering properties. Made in Belgium.